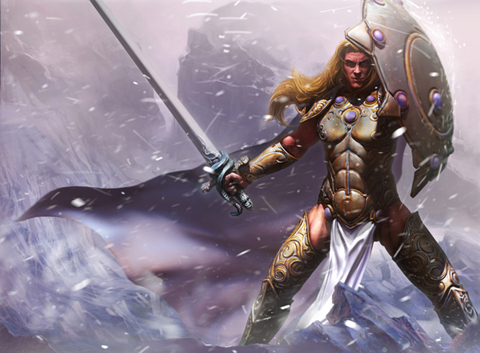 BlackLibrary.com is currently offering a number of free e-book and audio book downloads to promote their new digital library. These books are base on the Games Workshop "Warhammer" family of table-top miniatures games (and now on-line games, too). The stories may be science fiction or fantasy, depending on which "flavor" of Warhammer is the source for a given book.
I do not know if this is a limited time offer, so I'd suggest downloading the books now if you think you might be interested in reading them, just in case. From the web site:
To celebrate the launch of Black Library Digital, October 8th and the following four Fridays have been designated Free eBook Fridays. Be sure to point your browser in our direction at noon GMT on each of those days to find out which gem from the BL back catalogue – or digital exclusive – will be yours for the grand sum of zero pounds, dollars or yen.
I have not read any of these — yet — so for now do not consider this a recommendation, just an advisory.